Indoor Sciences
---
Indoor Sciences is a training and consulting firm with a mission to make buildings healthy. Indoor Sciences is located in Chicago, but its clients stretch around the globe. The company was started in 2004 by Ian Cull, PE, CIH.
 Ian Cull – Founder and Chief Science Officer
---
Ian Cull, PE, CIH is a well-known speaker and consultant on topics related to indoor air quality, mold, industrial hygiene, and building science. He is the author of 50 classes currently available in the Indoor Air Quality Association (IAQA) University. He has served as the Technical Director, Vice-President and board member of IAQA. He has over 5,000 subscribers to his newsletters and is the author of the book "Fundamentals of Mold Remediation."
Mr. Cull has developed and taught numerous seminars, webinars, certification courses and customized presentations reaching thousands in the US and beyond. Mr. Cull has been the principal instructor for the following courses: Indoor Environmentalist Course, CIH Crash Course, Microbial Investigator Course, Microbial Remediator Course, and many others. His in-depth knowledge in all aspects of IAQ, HVAC, building science, industrial hygiene, sampling, and remediation make him a highly respected and commended teacher.
Mr. Cull's skill as an educator is based off his vast experience managing a large number of projects focusing on indoor air quality (IAQ). Mr. Cull first started in the field of IAQ in 1995 when working with Chelsea Group Ltd. He has assessed all building types ranging from large healthcare campuses to small apartment units. He has consulted on projects covering a wide range of projects involving mold, radon, asbestos, industrial hygiene, ventilation, filtration, building science, tobacco smoke, sewage, odors, VOCs, allergens and more. To hire Indoor Sciences for a consulting project, please visit IndoorScience.com.
Ian Cull has a Bachelor's of Science degree in Engineering from one of the country's top Environmental Engineering programs at University of Illinois, Champaign-Urbana. He is a Licensed Professional Engineer (P.E.) and a Certified Industrial Hygienist (CIH). He is also an Illinois licensed radon measurement professional and a licensed asbestos inspector & air sampler.
Ian Cull is a member of the Indoor Air Quality Association (IAQA), American Society of Heating, Refrigerating, and Air-Conditioning Engineers (ASHRAE), the American Industrial Hygiene Association (AIHA), ASTM International and the International Society of Indoor Air Quality and Climate (ISIAQ).
Ian Cull is committed to seeing the field of indoor air quality grow in the right direction. To that end, he has spent a great number of hours serving and volunteering on committees and boards.
Mr. Cull lives in Chicago with his wife and three children.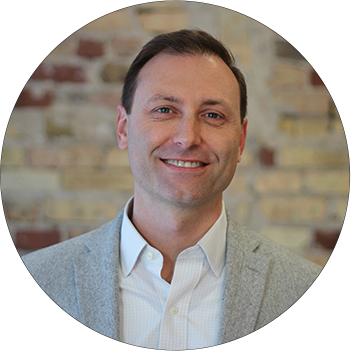 Chairman, IAQA Research Committee: 2016-present
ASTM D22 Committee on Air Quality: 2015-present
ASHRAE IAQ Position Document Committee: 2015-2016
AIHA-IAQA joint committee on IAQ Registry: 2012-2015
Technical Director, IAQA: 2011-2013
Vice President, IAQA: 2008-2011
Board of Directors, IAQA: 2006-2011
Board of Directors, IESO: 2007-2010
IAQA's Education committee: 2005-2010
IAQA Nominating committee: 2007, 2008, 2010
Indoor Environment Connections Editorial Advisory Board, 2011-2013
Building Enclosure Technology and Environment Council (BETEC) Education Committee: 2011-2013