Who should take this course?
---
If you are a mold inspector or environmental consultant that performs mold testing, you should obtain an accredited mold certification such as the CMI or CMC.  This class, which is often referred to as the "CMI Course", is designed to prepare students for those recognized certifications. Even if you are not interested in getting a mold certification, our Microbial Investigator Course will help you perform more thorough inspections.  You will learn about building science and the root cause of moisture and mold problems. You will also learn about tools such as moisture meters, infrared cameras, and sampling instruments. It is easy to learn how to collect a sample, but this class focuses on the complex issues of where to collect samples, how many samples to collect, and how to interpret the results. You'll leave the class ready to tackle complex mold problems and tackle the CMI, CMC, and CSMI certification exams offered by the ACAC.
Is this an online course or an on-site course?
---
Both! You can start the online class today or check our course schedule below for upcoming dates. 
Online
Take the Microbial Investigator Course at your own pace with our online class.  You'll watch presentations and take an online practice exam.  It will take you about 24 hours to complete the course. Online students get a PDF course manual and access to the presentations for 90 days. 
On-Site
Take the Microbial Investigator Course on-site at one of our upcoming locations. You'll be able to get hands-on instruction and have the opportunity to ask the instructor questions face-to-face. See below for upcoming class dates.
March 18-19, 2020 in Orlando, FL
May 13-14, 2020 Cancelled due to COVID-19
September 16-17, Cancelled due to COVID-19
November 11-12 6000 Shoreline Ct #205, South San Francisco, CA 94080 Cancelled due to COVID-19
What does it cost and how do I register?
---
Both the online and on-site Microbial Investigator Courses cost $795. Indoor Air Quality Association (IAQA) members receive a $100 discount.
To register, click either:
ONLINE registration for the Microbial Investigator Course
ON-SITE registration for the Microbial Investigator Course
Alternatively, you can register by calling us at (312)920-9393.
After registering, online students will receive login credentials. View our cancellation and refund policy.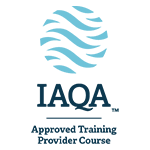 What topics does this course cover?
---
Our Microbial Investigator course covers microbiology, building science, mold inspections, sampling, and remediation. To view a comprehensive list of topics covered, see below:
MODULE 1: COURSE OVERVIEW
Introductions
Course Schedule
Exam Information
Reference Documents
Summary of all Course Modules
MODULE 2: BIOLOGICAL AGENTS
Taxonomy
Major Categories
Fungi
Mold
Reproduction
Growth Requirements
Growth Cycle
Mycotoxins
Microbial Volatile Organic Compounds (mVOCs)
Fungal Glucans
Bacteria
Requirements for Growth
Water Activity
Endospores
Gram Staining
Endotoxins
Sources of Bacteria
Viruses
Infection and Replication
Indoor Conditions and Viruses
Diseases Caused by Viruses
MODULE 3: HEALTH EFFECTS
Human Organ Systems
Categories
At Risk Populations
Dose Response
Routes of Exposure
Aerosols, Bioaerosols and Droplet Nuclei
Building Related Symptoms
Studies
Risk Factors
Physical and Psychological Stressors
Building Related Illness
Airborne Infectious Diseases
Disease Transmission
Legionnaires Disease
Pontiac Fever
Mycoses
Anthrax
Tuberculosis
Influenza
Immunization
Common Cold
Strep Throat
Nosocomial Infections
Pneumonia
Hypersensitivity Diseases
Stages of an Allergic Reaction
Identifying an Allergic Reaction
Prevalence of Allergies
Allergic Rhinitis
Asthma
Hypersensitivity Pneumonitis
Toxic Reactions
Mycotoxins
mVOCs
Fungal Glucans
Endotoxins
MODULE 4: THE BUILT ENVIRONMENT
Psychrometrics
Humidity
Dew Point
Psychrometric Chart Example Problems
Sources of Building Moisture
Liquid Water Intrusion
Vapor Diffusion
Designs in Different Climate Zones
Air Infiltration
Blower Door Tests
HVAC
Equipment sizing
Occupant Generated Humidity
Pipe Leaks and Spills
Preventing Mold During Construction
MODULE 5: MICROBIAL INVESTIGATIONS
Assessments and Logical Reasoning
Scientific Method
Assessment Plan
Step 1: Gather Information
Step 2: Walk Through Inspection
Step 3: Indicator Measurements
Step 4: Diagnostic Measurements
Step 5: Report Your Findings
MODULE 6: MICROBIAL SAMPLING
Why Perform Sampling
Mold Sampling
Air Sampling
Viable vs Non ViableSpores
Sampling Methods
Devices
Equipment
Agar Media
Sampling Procedures
Sampling Times
Laboratory Analysis
Detection Limits
Spore Traps
Pump Calibration
Variability
Sample Locations
Interpreting Results
Report Examples
Surface Sampling
Tape Lift
Swab
Bulk Sampling
Dust Sampling
PCR Analysis
mVOCs
Mycotoxins
Bacteria Sampling
Airborne Sampling
Devices
Methods
Limitations
Interpretation
Water Sampling
Swab Sampling
Endotoxins
Laboratories
Chain of Custody
MODULE 7: MICROBIAL REMEDIATION
Definition of Remediation
Review of Standards
Safety and Health
Personal Protective Equipment
Contaminant Control
Containment
Negative Pressure
Contaminant Removal
Clean vs Replace
HVAC Systems
Biocides
Disposal
Verifying Remediation
Writing Specifications
Choosing a Contractor
IICRC S520
IICRC S500
NYC Guidelines
EPA Guidelines