We're Hiring at Indoor Sciences
Contact us to find out more about open positions today.
Topics of Study
We teach courses that prepare you for certifications related to indoor air quality, mold, and industrial hygiene.
Indoor Air Quality Course

This is our most popular course, which teaches you how to evaluate the indoor environment.
Mold Inspection Course

This course teaches consultants how to thoroughly inspect and test for mold.
Mold Remediation Course

This course teaches contractors how to remediate mold the right way.
IAQ Management Course

This course is designed for those that manage IAQ in a specific building or campus.
Industrial Hygiene Course

This course prepares students to become an ABIH Certified Industrial Hygienist (CIH).
Continuing Education Classes

We offer a wide range of continuing education courses through the IAQA University.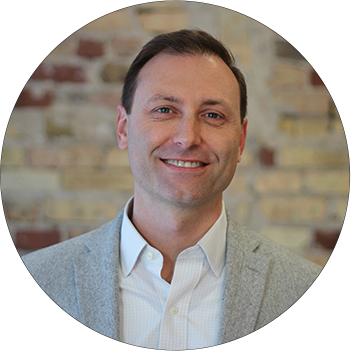 Ian Cull, PE, CIH
Chief Science Officer
---
Indoor Sciences' classes are taught by Ian Cull, PE, CIH.  Mr. Cull is an internationally recognized expert on indoor air quality.  He has been hired by governmental agencies such as NASA, the State Department, US Department of Defense, and the Los Alamos National Laboratory to provide training and consulting services. He previously served as the Technical Director and a Board Member of the Indoor Air Quality Association (IAQA), a non-profit professional organization.  He is the author of 50 courses in the IAQA University, a book on mold remediation, and over 100 videos related to indoor air quality on YouTube.
Accredited Certifications
---
Indoor Sciences specializes in preparing students for industry-leading certifications from organizations such as ABIH and ACAC.  Certifications are one method to demonstrate your knowledge to clients and peers. But not all certifications are created equal.  In fact, many certifications are non-accredited and hold little weight in a court of law. Stop sifting through dozens of meaningless certifications and target high-end, accredited designations.
Upcoming Courses Postponed; Online Available!
---
Due to COVID-19, our scheduled on-site classes have been postponed.  However, all of our programs are available as online classes. Check out our most popular class, the Indoor Environmentalist Course, with instructor Ian Cull, PE, CIH. Not only will you learn about the latest technology and standards for assessing the indoor environment, but you'll also be prepared for the ACAC's Certified Indoor Environmentalist (CIE) certification. 
Why Indoor Sciences? 
---
In the indoor environmental field of study, there are many gray areas and competing voices. That means it is extremely important to trust your instructors.  Many teachers are ultimately trying to sell you a product or service.  Others take opinionated stances on controversial topics.  You need instruction that balances all sides of important issues without any conflicts of interest.   You can trust Indoor Sciences to deliver training that values technical accuracy, balanced viewpoints, and easy-to-understand instruction.